WELCOME TO
Hope Academy of West Michigan
A safe place for students to grow and achieve academic success.
Hope Academy of West Michigan is a tuition-free public school, serving students from preschool through high school in Grand Rapids, MI. We offer free breakfast & lunch, small class sizes, a balanced school calendar...and much more!
News & Announcements

April 13, 2021
4.26.2021 HAWM Academy Regular Board Meeting
April 13, 2021
School Closing (Moving to Remote Learning)
School will move to Remote Learning beginning Wednesday, April 14 - Monday, April 26, 2021. All students will return for face-to-face instructon on Tuesday, April 27, 2021.
La escuela se trasladará al aprendizaje remoto a partir del miércoles 14 de abril al lunes 26 de abril de 2021. Todos los estudiantes regresarán para recibir instrucción presencial el martes 27 de abril de 2021.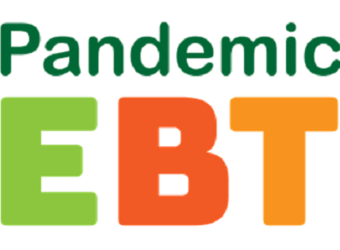 April 12, 2021
P-EBT Student Exception Announcement
Important information for parents or guardians of student's eligible for Free and Reduced Lunch at Hope Academy of West Michigan.
April 2, 2021
Request for Proposal
Hope Academy of West Michigan Request for Proposal for Modular Classrooms
April 2, 2021
Hope Academy of West Michigan (also referred to "the Academy" or "HAWM" in these documents) will accept sealed bids for:
Four Modular Classrooms (without restrooms) for the 2021-22 School Year
Four modular classrooms (less than 1,000 sq. ft./each) are needed for use by high school students, along with any necessary upgrades to the existing electrical system to allow for the modular classrooms.  It is anticipated that the units would be set up in the rear parking lot and would be leased by the Academy for the 2021-22 school year.  The project must be substantially completed for the start of the 2021-22 school year.  Sealed bids are due no later than April 23, 2021 at 1:00 p.m.
March 8, 2021
Hope Academy of West Michigan 3/22/2021 Regular Board Meeting
Facebook Page
This website is currently being redesigned to comply with both Section 504 of the Rehabilitation Act and Title II of the Americans with Disabilities Act. If you see anything on this site that does not comply with either Act please notify us immediately so we can correct the problem. Email NHuitema@integrityedservices.org
This website is currently being redesigned to comply with both Section 504 of the Rehabilitation Act and Title II of the Americans with Disabilities Act. If you see anything on this site that does not comply with either Act please notify us immediately so we can correct the problem. Email NHuitema@integrityedservices.org