WELCOME TO
Hope Academy of West Michigan
A safe place for students to grow and achieve academic success.
Hope Academy of West Michigan is a tuition-free public school, serving students from preschool through high school in Grand Rapids, MI. We offer free breakfast & lunch, small class sizes, a balanced school calendar...and much more!
COVID-19 District Dashboard
In partnership with the Kent County Health Department, Kent ISD has launched a COVID-19 dashboard. This tool is meant to provide parents, educators and the general public with transparency on confirmed COVID-19 cases in our local schools and districts.
Location
Hope Academy of West Michigan
240 Brown Street SE
Grand Rapids, MI 49507
Office Hours: 7:30am - 4:00pm
For directions or to see our location
View Map
News & Announcements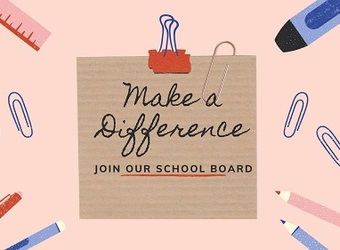 Hope Academy of West Michigan Board of Directors Vacancy
Calendar
Calendar
Calendar

‹

January

2021

›

S
M
T
W
T
F
S
1

Jan 1

NWEA Testing / Examenes

Calendar:

Hope Academy of West Michigan

8:00 AM to 3:00 PM

Winter Break

Calendar:

Hope Academy of West Michigan

2

Jan 2

NWEA Testing / Examenes

Calendar:

Hope Academy of West Michigan

3

Jan 3

NWEA Testing / Examenes

Calendar:

Hope Academy of West Michigan

4

Jan 4

NWEA Testing / Examenes

Calendar:

Hope Academy of West Michigan

5

Jan 5

NWEA Testing / Examenes

Calendar:

Hope Academy of West Michigan

6

Jan 6

NWEA Testing / Examenes

Calendar:

Hope Academy of West Michigan

7

Jan 7

NWEA Testing / Examenes

Calendar:

Hope Academy of West Michigan

8

Jan 8

NWEA Testing / Examenes

Calendar:

Hope Academy of West Michigan

9

Jan 9

NWEA Testing / Examenes

Calendar:

Hope Academy of West Michigan

10

Jan 10

NWEA Testing / Examenes

Calendar:

Hope Academy of West Michigan

11

Jan 11

NWEA Testing / Examenes

Calendar:

Hope Academy of West Michigan

12

Jan 12

NWEA Testing / Examenes

Calendar:

Hope Academy of West Michigan

13

Jan 13

NWEA Testing / Examenes

Calendar:

Hope Academy of West Michigan

10:30 AM to 11:30 AM

FIRE DRILL

Calendar:

Hope Academy of West Michigan

14

Jan 14

NWEA Testing / Examenes

Calendar:

Hope Academy of West Michigan

15

Jan 15

NWEA Testing / Examenes

Calendar:

Hope Academy of West Michigan

16

Jan 16

NWEA Testing / Examenes

Calendar:

Hope Academy of West Michigan

17

Jan 17

NWEA Testing / Examenes

Calendar:

Hope Academy of West Michigan

18

Jan 18

NWEA Testing / Examenes

Calendar:

Hope Academy of West Michigan

8:00 AM to 3:00 PM

MLK Day - NO SCHOOL students/staff - No Clases para Estudiantes, Dia de Martin Luther King

Calendar:

Hope Academy of West Michigan

19

Jan 19

NWEA Testing / Examenes

Calendar:

Hope Academy of West Michigan

20

Jan 20

NWEA Testing / Examenes

Calendar:

Hope Academy of West Michigan

8:00 AM to 9:30 AM

Parents of Hope monthly meeting

Calendar:

Hope Academy of West Michigan

21

Jan 21

NWEA Testing / Examenes

Calendar:

Hope Academy of West Michigan

22

Jan 22

NWEA Testing / Examenes

Calendar:

Hope Academy of West Michigan

23

Jan 23

NWEA Testing / Examenes

Calendar:

Hope Academy of West Michigan

24

Jan 24

NWEA Testing / Examenes

Calendar:

Hope Academy of West Michigan

25

Jan 25

NWEA Testing / Examenes

Calendar:

Hope Academy of West Michigan

7:00 AM to 8:00 AM

Hope Academy of West Michigan Board Meeting

Calendar:

HR and Board Events

26

Jan 26

NWEA Testing / Examenes

Calendar:

Hope Academy of West Michigan

27

Jan 27

NWEA Testing / Examenes

Calendar:

Hope Academy of West Michigan

28

Jan 28

NWEA Testing / Examenes

Calendar:

Hope Academy of West Michigan

29

Jan 29

NWEA Testing / Examenes

Calendar:

Hope Academy of West Michigan

30

Jan 30

NWEA Testing / Examenes

Calendar:

Hope Academy of West Michigan

31

Jan 31

NWEA Testing / Examenes

Calendar:

Hope Academy of West Michigan
This website is currently being redesigned to comply with both Section 504 of the Rehabilitation Act and Title II of the Americans with Disabilities Act. If you see anything on this site that does not comply with either Act please notify us immediately so we can correct the problem. Email NHuitema@integrityedservices.org
This website is currently being redesigned to comply with both Section 504 of the Rehabilitation Act and Title II of the Americans with Disabilities Act. If you see anything on this site that does not comply with either Act please notify us immediately so we can correct the problem. Email NHuitema@integrityedservices.org