GSRP Preschool Hope Academy Continuity of Learning and COVID-19 Response Plan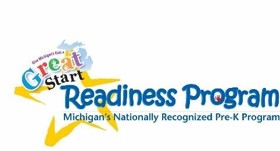 Hope Academy Early Learning Center has partnered with Kent ISD Great Start Readiness Program. GSRP is a state-funded program designed to benefit four-year old children. GSRP is guided by developmentally appropriate practices through individualized instruction for all children. Each classroom utilizes intentional teaching practices designed to meet the needs of all children and families by using child data to provide purposeful instruction. The GSRP guidelines are formed from incorporating high standards established by the Michigan Department of Education (MDE) and Department of Licensing and Regulatory Affairs (LARA).
The goal of GSRP is to prepare all children for kindergarten. Children enrolled in GSRP attend school Monday through Thursday for either a full school day or half day. The ratio for all GSRP classrooms is 1 teacher to every 8 children.
Kent ISD GSRP Vision Statement
Our vision is to provide high quality and joyful learning experiences for children to ensure kindergarten readiness with the completion of Kent ISD's Great Start Readiness Program.
Our beliefs align with:
National Association of Early Young Children (NAEYC)
Developmentally Appropriate Practice Position Statement
Connect for Learning
Michigan State Board of Education
Department of Licensing and Regulatory Affairs (LARA)
Great Start Readiness Program (GSRP) Guidelines
We learn through play! Our hands on experiences allow the children to continue to develop the essential life skills while promoting creativity and imagination.